Who doesn't wish to have a vacation? After all, a vacation is a gateway from your stressful and hectic life. Further, the fun of a vacation doubles if all the things are well-planned and well-arranged. That's where the travel agents of India come in place.
Currently, travelers are opting for luxury India tours. There are many reasons why luxury India tours are an excellent choice for travelers.
From the bustling city streets of Delhi and Mumbai to the stunning temples and palaces of Rajasthan to the beaches and backwaters of Kerala, there is something for everyone on an Indian luxury tour.
Moreover, the hotels and resorts in India cater to every need and want, from simple comfort to pampering and luxury. Additionally, they also offer excellent facilities for sightseeing, dining, shopping, and more.
Further, Indian cuisine is renowned worldwide for its delicious flavors and spices. Tourists can enjoy authentic Indian food at restaurants throughout the country or even get a cooking lesson or two to bring the flavors of India home with them.
So here is a list of the top 10 travel agents in India to consider your next luxury India tours for your vacation.
1. LIH Travels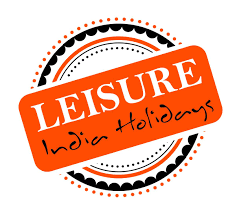 Among India's best travel agents on our list, LIH Travel is India's top-rated travel service. The tour operator creates ideal vacation packages for daring travelers drawn to India's magical nation.
Moreover, if you are looking for any tour agents in India offering excellent packages to International tourists in the safest, cleanest, and most hygienic condition.
Further, the highly qualified and experienced travel professionals arrange tailor-made vacations and budget trip packages for families, groups, couples, and solitary travelers visiting India from the United States, the United Kingdom, and Australia.
This best travel agency in India offers a range of curated packages that you can book right away. Some of their best tour packages include the Luxury India Golden Triangle Tour, Wildlife tours, Holi Festival India Group Tour, and the list goes endless. You can find a thorough summary of the packages on the official website.
Moreover, the operator also offers solo travel and senior citizen travel packages. The superb service, the excellent packages, and the level of excitement of the visitors are reflected in their video testimonials.
So, consider this Holiday tour provider in India if you wish to explore India's cultural and heritage sites.
2. ixigo
The next prominent travel agent of India on our list is ixigo. ixigo, which started in 2007, is India's most noteworthy travel supplier. They are devoted to providing the best possible client services and satisfaction. As a result, they connected technology, inventiveness, and cost-effectiveness. This application will furnish you with great offers and discounts.
Further, they can meet your travel requirement, from a train, bus, aeroplane, and taxi reservations to accommodation and destination reservations.
3. Clear Trip
The Clear Trip is unquestionably one of the best travel agents in India. This company's USP is to make the process easier for clients. Moreover, if you're a consistent traveller searching for a straightforward method for purchasing tickets from the plane, Clear Trip is the best choice. Additionally, the application's UI is straightforward and compatible with Android and iOS cell phones.
4. Goibibo
Goibibo is also among the excellent travel agents of India. The company specializes in online flight, rail, bus, hotel, and vehicle bookings and has won numerous honors worldwide. Further, clients can pick and book from a wide selection of choices because of the application and site's convenience.
5. Yatra
The following top 10 travel agents in India on our list is Yatra. It was established in 2006 as a hub for all your vacation needs. The organization provides a broad scope of administrations, including flight ticketing, travel bundles, and accommodation bookings. Further, the site is straightforward to use, and they give an assortment of offers and coupons that you can use to get a good deal on your reservations.
The website is quite user-friendly and has a variety of deals and coupons that you can use for savings for your vacations. Yatra.com's USP is the "Activities" service, which includes shopping experiences, heritage excursions, adventurous activities, touring, as well as many other pursuits.
6. MakeMyTrip
Established in 2000, MakeMyTrip has developed into a series of triumphs that have changed India's travel domain. Among India's best travel agents, it provides a wide range of services, including airline and rail reservations, lodging bookings, vacation packages, holiday preparation, and several others. Further, these help clients create trust and enjoy a stress-free vacation.
7. Thomas Cook
Thomas Cook enables clients to look for vacations for their preferred location, book lodgings, and send funds internationally. One of the best tour agents in India provides a one-stop-shop for all of your tour packages.
This travel company is popular for its touristic destination package, which includes overseas holiday itineraries to Thailand, Dubai, and other destinations. Moreover, it also offers India travel deals, which allow visitors to explore India's diverse landscapes and traditions.
8. Travelguru
The following top 10 travel agents in India on this list is Travel Guru. Since 2005, Travelguru.com has been assisting its customers in making informed decisions and sensible holiday plans by providing them with access to various hotel like Beachfront Villa Rocky Point and airline discounts throughout the world. Further, Travelguru makes it easier and safer to plan and research airline tickets, hotel stays, cruises, and package tours.
9. SOTC Travel Private Ltd.
Fairfax Financial Holdings Group's SOTC Travel Private Ltd is dedicated to its clientele.
Package holiday packages, Incentive package deals, and business package deals are the main items for this tour operator.
Additionally, its extensive offerings and enticing deals have elevated vacations to a whole different level.
10. Club Mahindra Holidays and Resort
Club Mahindra is among the latest additions to the travel agents of India. It delivers The Club Mahindra Experiences, which gives you access to over 100 resorts throughout India and overseas, opening up endless possibilities.
Conclusion
All the above reputed and renowned travel agents of India will ensure that your vacation is exciting and memorable. Further, you will get exciting deals on your vacation package. Rely on these online travel agents in India to have a great vacation.